Vegan Dining and Shopping at Ealing Broadway
Thinking of making the switch to a veggie or vegan lifestyle, or simply on the lookout for some more vegan food and products to try?
From meals out and quick bites on the go, to vegan fashion and beauty, we've got plenty of options for you to try at Ealing Broadway.
Vegan and veggie dining
Gone are the days of salads being the only vegan option on the menu! From indulgent aromatic curries to plant-based burgers, vegan dining starts here for everyone at our restaurants.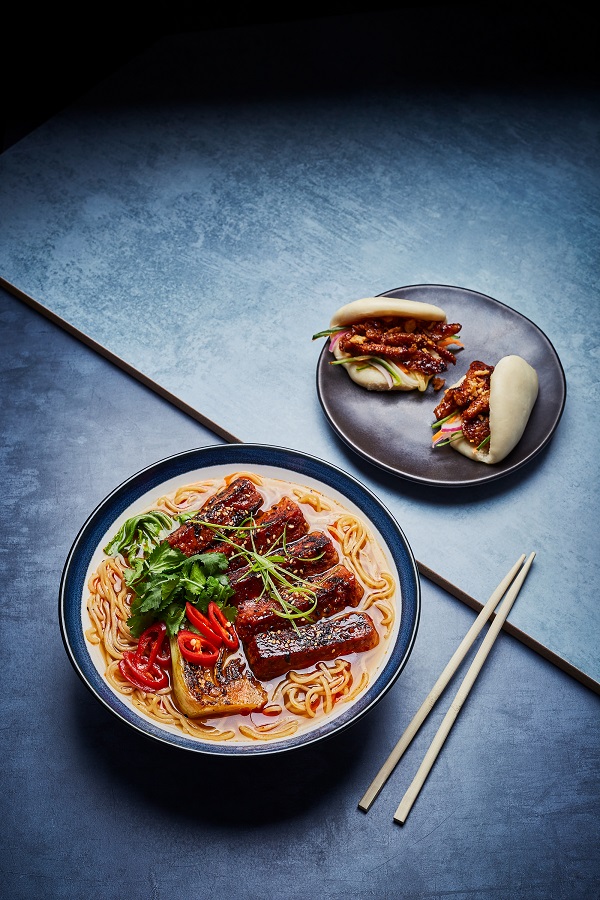 For delicious vegan and vegetarian Japanese-inspired cuisine, wagamama is the place to go. Check out their brand-new 50 per cent plant-based menu, including the classic 'Vegatsu' and new additions such as the no duck donburi.
Whether you're feasting with friends or simply want to relax with a cocktail or two, Turtle Bay's menu offering has got you sorted. Its mouth-watering Motherclucker or No Moo burgers come with crispy lettuce, sweet tomato, red onion, and gherkins in a charred vegan brioche bun. Or try its Organic Tofu Buddha Bowl with jerk sauce and sweet mango mole.
Quick bites on the go
And if you don't have time for a sit-down meal but still fancy a bite to eat, there are also plenty of plant-based options to grab on the go.
For Asian-inspired, healthy food itsu has a great range with 40% of its menu being vegan. From bento boxes and udon noodles to sushi rolls and gyozas, there's something for everyone.
There is a good selection of vegan options available at Wasabi, with many of the veggie menu items being suitable for vegans too!
Many of our coffee shops and cafés, including Costa Coffee and Starbucks, also offer tasty dairy-free alternatives including oat and soy milk.
Food to take home
If you're lacking inspiration or aren't sure where to get started with a plant-based or vegetarian diet, more brands than ever are launching vegan and veggie ranges to help you cook at home.
From fuss-free ready-made meals to scratch cooking ingredients, there's plenty of choice and new ideas in the M&S Plant Kitchen and Tesco Plant Chef ranges.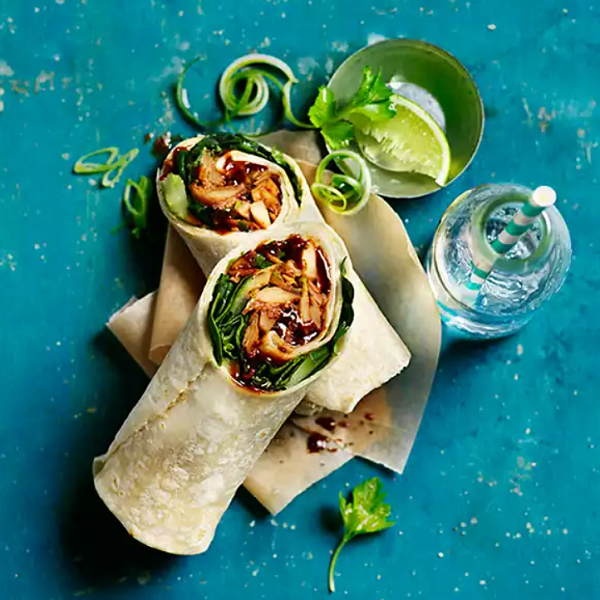 Image provided by M&S
Or why not bag yourself a new vegan or veggie recipe book from Waterstones or WHSmith. You'll be able to browse some of the most popular vegan cookbooks with bestsellers including BOSH! and The Green Roasting Tin.
There's also lots of inspiration online. Simply choose your dish, and pick up all of the tasty ingredients from Tesco Express or M&S. And don't forget to bring a reusable bag – Tiger and MINISO have a great range of tote bags for your groceries if you're looking for something a little different.
And if you are making the switch to a vegan diet more permanently, you also might want to think about picking up a vegan multivitamin from Holland & Barrett, Boots or Superdrug to make sure you have all the nutrients you need as you transition.
Satisfying your sweet tooth
From Biscoff spread, Oreos to Fox's Party Rings, there are lots of sweet treats you can pick up with your groceries at Tesco Express which are suitable for vegans and vegetarians.
Plus, plenty of brands have variations of classic tasty treats especially for vegetarians such as veggie Percy Pigs at M&S. They also make perfect vegan gifts for birthdays or celebrations!
Simple wardrobe swaps
If you're on the hunt for vegan clothing pieces to add to your wardrobe, you'll find plenty of styles for all seasons at Ealing Broadway.
Many brands including H&M and M&S offer vegan fashion alternatives, from bags to 'Faux' leather jackets which stay on-trend year after year. Or head to JD Sports to shop vegan trainers by Adidas.
Remember that you can also recycle your old clothes at The Love Not Landfill clothes bank in St. Saviour's Mall or on the First Floor near the public toilets.
Vegan beauty
To help you look and feel your best, a variety of our retailers offer vegan skincare and beauty ranges of all types.
Around half of the products on offer at The Body Shop are vegan, including skincare, haircare and make-up options, making it a great one-stop- shop for all of your beauty needs.
Superdrug and Boots also stock a wide range of vegan skincare and makeup ranges, including well-known brands such as NYX.
Find a full list of our shops and restaurants, as well as our opening times and policies, on our Eat Drink and Shop page.
Last updated Tuesday 25 July, 2023