Student Essentials
Visit Ealing Broadway for all of your university and college essentials
Whether you're heading to university for the first time this September or are going back to uni for another year, here's our uni and college essentials list to make sure you have everything you need to hit the ground running for the new term.
What to wear
From lectures to nights out, chilled days or working, there's no doubt you'll need plenty of variety when it comes to your university wardrobe and student clothes. Whatever you need, our great range of retailers including H&M, JD Sports and River Island have lots of options to keep you looking stylish all year long.
Find yourself a new staple pair of jeans and pair them with a range of different tops to suit the occasion, from a casual t-shirt or sweater to an over-sized blazer or bodysuit. You can't go wrong with a classic skinny jean or try a wide-legged flare or some high-waisted 90s style jeans for the latest trends.
Style them with some trendy trainers – Foot Locker has a range of brands to choose from including Nike, Adidas, Puma, Converse and more.
And layering up is a must for those long days at uni or college – from the commute, walking around campus or sitting in lecture halls, you'll want to accommodate for all kinds of temperatures. Style loose t-shirts or bodysuits with chunky cardigans or jumpers, and add a scarf for an extra layer. For the inevitable rainy days, get yourself a good coat or puffer jacket – there's nothing worse than being sat in soggy clothes all day. And don't forget an umbrella!
For more practical accessories, a backpack or a large shoulder bag is a must to help you carry all of your books, notepads and laptop from your accommodation to lectures and the library.
Lounge in style
Whether you're attending online lessons or are relaxing in your hall's common area with your friends, then H&M, Primark, and M&S, are your go-to for stylish loungewear and nightwear sets.
Basic joggers and a jumper or hoodie are essentials for online learning, lounging in the evenings, or running some quick errands to the shop and putting the bins out.
In the winter, your dressing gown will be your new best friend paired with some fluffy socks, or slippers to help keep you warm and cosy. Check out the range at Primark.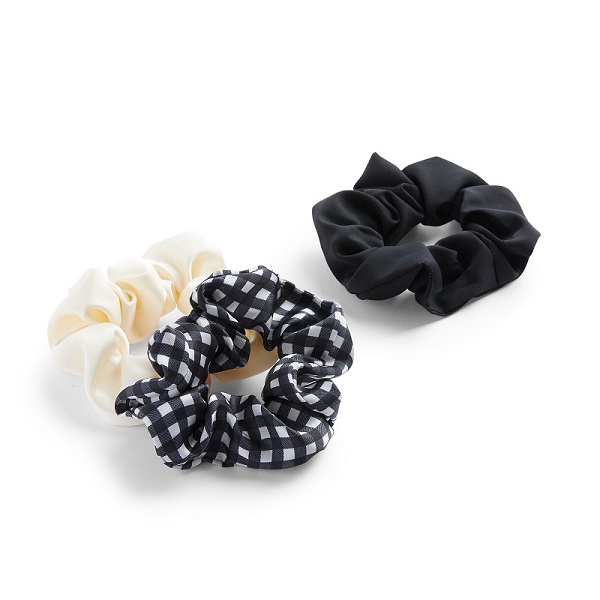 *Image provided by Primark
Student tech must haves
From laptops for students, apps to help you study, to headphones and note taking tools, there's an abundance of tech that's all really useful for your university studies.
Given that a lot of learning will be done online over the coming months, having your own laptop will give you the flexibility to join classes and study from anywhere.  It's a good idea to have a think about the most important features for your needs – and consider if you'll also want to use the tech for other things such as tuning into Netflix or video-calling family and friends.
Although not a necessity, having a printer in your room could come in very handy. Again, there are a range of options available for all budgets, so take a look at what's on offer at Robert Dyas.
If listening to music helps you to study, then make sure you have some headphones for when you're working in the library. Or a smart technology home device is great to have for when you're working in your room – and it can also be as a speaker at parties or to set timers, alarms and calendar reminders!
A home from home
University halls usually give you a blank canvas to work from, so you'll easily be able to bring your own style.
A cosy bed is a must. Head to M&S or Next for a range of duvets, duvet covers, pillows, blankets and cushions to scatter. Don't forget to double check the size of your bed, and grab a mattress topper too to help make it extra comfy.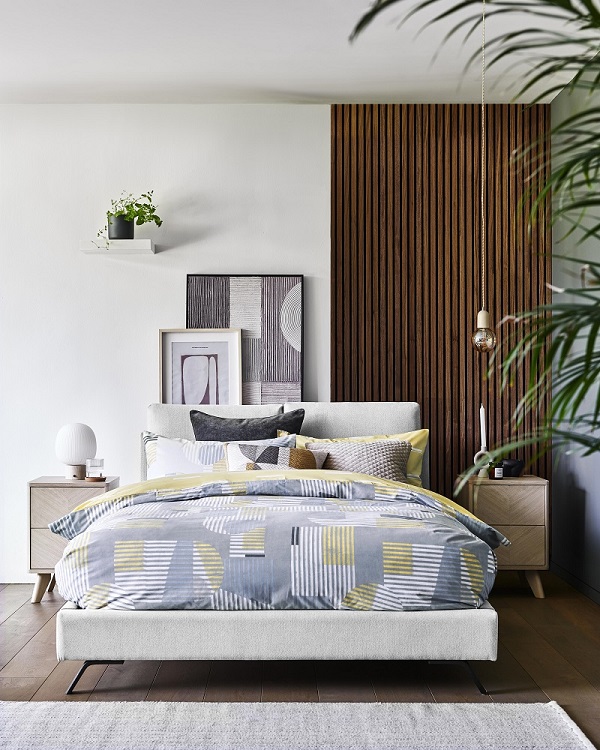 *Image provided by Next
Create a relaxing vibe for your downtime with some fairy lights, or hang some art prints or photos to help spruce up your blank walls. Remember to use decorating clips such as Command Strips which won't damage the walls or paint – many landlords will deduct money from any deposits for damage to paintwork.
Candles and reed diffusers not only smell great but look good too. Primark has a great range, along with other nice décor for finishing touches including vases, photo frames and mirrors.
Space may be at a premium, so storage boxes are a student bedroom essential. Make the most of your space with some boxes from MINISO that will fit perfectly under your bed or on top of your wardrobe to help keep your room clean and tidy.
If you have a desk in your room, you might also want some accessories to help organise your working space. Pick up a magazine rack, an organiser tray and a pen pot from Neon Sheep to help keep your books, notes, notepads and other student stationery essentials in order.
Cooking up a storm
Having the right utensils and equipment will make your life much easier when cooking in the kitchen.
You might want to team up with your housemates to get bigger items to share between you such as a kettle, toaster, toastie machine, microwave etc, but there's some things that would be better for you to have on your own.
Head to Robert Dyas to check out the range of kitchenware. Here's our list of uni kitchen essentials to help get you started:
Cutlery set (forks, knives & spoons)
Dinner set (plates & bowls)
Mugs
Glasses
Pots and plans
Chopping board
Cooking utensils (spatula, serving spoon etc)
Baking trays
Tin opener
Colander
Bottle opener / corkscrew
Vegetable peeler
Tea towels
Tin foil
Clingfilm
A multipack of food containers which are microwave and freezer safe are great to have in case you want to store any left-over food to eat the next day.
Don't forget the other student kitchen essentials – cleaning supplies! Pick up some cloths, sponges, washing up liquid and bin bags to help keep your flat clean and tidy, especially if you've had a gathering the night before.
Although there's a lot to get as you head off to university or college, one of the benefits of being a student means that you'll have access to a great range of student discounts all year round, including great food and drink discounts too with wagamama and itsu also offering student discount.
Stocking up on fresh finds for the new semester? Don't miss our exclusive student shopping event, returning this autumn. With exclusive offers, student-friendly discounts, giveaways and competitions, you can bag the brands you love for less.
Last updated Friday 8 September, 2023