Oak Road: Ealing's Hidden Gem For Shopping Local
One of Ealing Broadway's best kept secrets, Oak Road offers shoppers independent retailers and local brands; from a stylish plant store to a range of family-run eateries and even a massage salon
Here is a selection of just some of the unique independents' shoppers can discover on Oak Road:
Greenka
First founded by two London mums, Katy Marshall and Aysha Tahir, in 2018, Greenka has gone from strength to strength since launching the business as a car boot sale in Chiswick. From tropical houseplants, succulents and cacti to pots and plant accessories, visitors to Greenka can explore the store's exotic and unusual indoor plants, which serve as a perfect gift for friends and family or can create a beautiful green space in your home. Greenka also stock cards and prints by a range of artists, including Cai & Jo, Hey Sakina, Katrina Sophia, MalMade and more, to support other small businesses.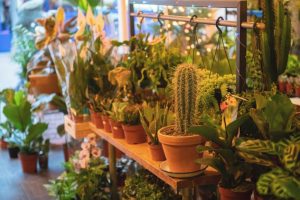 Arise Coffee Roasters
Arise Coffee Roasters' owner Lavender Tang, had always dreamed of opening her own independent coffee shop.  Visitors can not only enjoy a selection of carefully curated coffee flavours developed by a dedicated team of baristas, but there are an array cold beverages and brunch options also on offer, from fresh fruit smoothies and international drinks to smashed avo and overnight oats.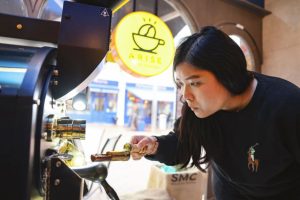 Benji's Buns
The 100% vegan bakery is the first of its kind in Ealing, with local founder Ben Michael turning his hand to baking following the pandemic. Inspired by his love for cinnamon rolls, Ben honed his skills to create a series of fresh, tasty buns, with flavours ranging from original glazed and classic cinnamon to vanilla and chocolate. There are also a range of vegan drinks available, including herbal teas, coffees and indulgent milkshakes.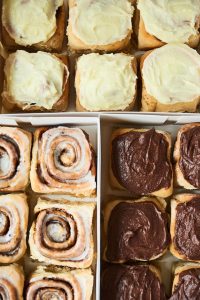 The Massage Company
The Massage Company provides luxury treatments at an affordable price with founders Charlie Thomson and Elliot Walker on a mission to buck the trend of a massage being a luxury for special occasions. It offers a variety of different treatments ranging from sports and maternity massages to hot stones and aromatherapy. The deep tissue massage is the most popular experience amongst current members, helping to release endorphins as well as reduce physiological pain and anxiety.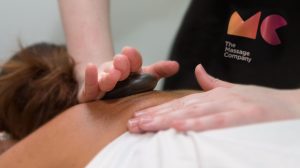 Nuts 'n' Stuff
Nuts 'n' Stuff is a family run business, selling a wide range freshly roasted nuts, dry fruit, Turkish delight, grounded Turkish coffee, freshly made tahini and nut butters, and other nut related products.
Leonidas
Perfect for those with a sweet tooth, Leonidas sells a full range of top-quality chocolates and treats at an affordable price. Featuring hazelnuts from Turkey, almonds from Italy, cherries from the Périgord and walnuts from Texas, all ingredients are sustainably sourced, and the recipes have been passed down through generations.
Visitors can find a full list of stores at Ealing Broadway and their opening hours on the Eat, Drink & Shop page
Last updated Tuesday 26 September, 2023