Kineya Mugimaru
High Street
Founded in Osaka in 1967, Kineya Mugimaru is the original third-generation Japanese udon noodle business with 500 stores across Japan and Hong Kong as well as a foothold in the USA. Ealing Broadway is Kineya's second European store.
Kineya has been brought to the UK by Dong Hyun Kim, founder of Wasabi Sushi & Bento. Expect a fresh, authentic, quick and an affordable menu of udon noodles in broths with side orders of tempura.
Customers can adapt dishes to their own needs and with over 35% of the menu suitable for vegans, there's something for everyone! Noodles are freshly made daily and all meals are available for takeaway or dine-in.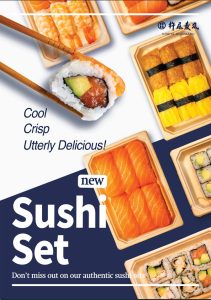 Hours Mon
11:00 am - 9:00 pm Tue
11:00 am - 9:00 pm Wed
11:00 am - 9:00 pm Thu
11:00 am - 9:00 pm Fri
11:00 am - 9:00 pm Sat
11:00 am - 9:00 pm Sun
11:00 am - 9:00 pm