Heriots Patisserie
Broadway Mall
Rooted in over 100 years of history we create elegant products to celebrate special occasions, as a thoughtful gift or simply to brighten a loved one's day. This has been our purpose since our doors opened in 1917. We take pride in being at the centre of these special occasions.
All the best celebrations have Heriots at the heart. Discover handmade cakes that taste as good as they look, crafted from moreish gateaux sponge that's light, delicate and full of flavour. Or pop in to grab a box of award-winning macarons or individual cake slices as a gift for someone special (or as a well-deserved treat for yourself).
If you're pushed for time, you can order your cake or patisserie online at heriots.co.uk and collect in store. You can even pick up a cup of artisan coffee while you're here.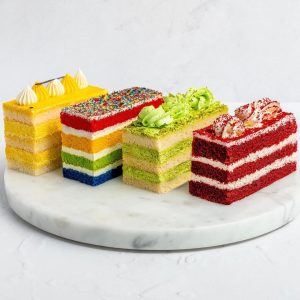 Location Broadway Mall

Address Ealing Broadway
Ealing
London
W5 5JY

Contact 020 8863 0888
Hours Mon
10:00 am - 7:00 pm Tue
10:00 am - 7:00 pm Wed
10:00 am - 7:00 pm Thu
10:00 am - 7:00 pm Fri
- 7:00 pm Sat
10:00 am - 7:00 pm Sun
11:00 am - 5:00 pm