Latest offers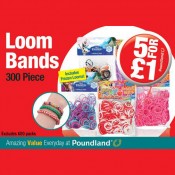 Get 5 packs of loom bands for £1 Amazing value everyday at Poundland *Includes Disney 'Frozen' loom bands.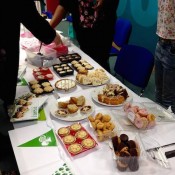 Get the most for your money at Poundland when planning any party. They've a full range of sweets snacks and savories to keep the table overflowing with food and all for just £1 each.
News & Events
Stay on trend this autumn with JD's brand exclusives from, adidas, Nike, Converse and Brookhaven (to name just a few).
Accessories are a must-have as we lead up to Christmas with vibrant colours keeping the winter months bright.
How would you like to WIN a year's supply of clothing? 
This season, Fat Face have their biggest giveaway yet, with hundreds of chances to WIN!  10 winners will win a year's supply of Fat Face clothing worth £3,000. 
We're looking for a little star and three of their friends to switch on the Christmas lights for Ealing Broadway Shopping Centre on 21 November at 6.00pm.