Latest offers
Whether you're getting fit or rounding up clutter, Tiger offer many bright and bold options to add a pop of colour to your home.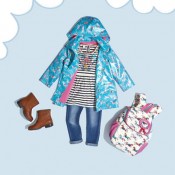 Ensure your little ones are cosy and cute in winter to spring coats and accessories from Monsoon. Currently on sale there is a great selection of toasty hats, gloves and scarves in a range of colours, prints and plush fabrics. Pop into a store and bundle up your little one for less.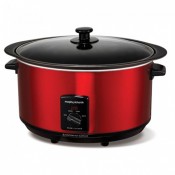 There's no need for separate pans at Robert Dyas with the Sear & Stew. Use the dishwasher safe pot on the hob to sear your meat and then put it back in the slow cooker to make a delicious home-cooked meal with tender, succulent meat and intense flavours. Perfect for curries, stews, casseroles and even joints of meat. Morphy Richards Sear & Stew Slow Cooker: Now £29.99
News & Events
Achieve a glamourous silver screen-inspired pout this Valentine's Day with Vanessa Guallar, makeup artist at SEVENTEEN, who talks to Boots customers about how to get the perfect red lip...
Better than cupid, River Island is on hand to make date night dresssing so hot, your Valentine will be even more love-struck this year. 
M&S is bursting with Valentine's Day gift ideas that'll set hearts pounding this year. 
Voice your opinion
Imagine if you could spend Valentine's reeneacting the most loved-up movie scenes ever. We'll tell if you do - which romantic movie scene sends your heart a-flutter? Would you rather…