Latest offers
Looking to treat someone special? Or maybe you're just looking for a fresh new fragrance to take you in spring.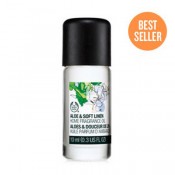 A little goes a long way with The Body Shop's enticing home fragrance oils. Uplift your senses with classic blends of aloe & soft linen, vanilla & tonka bean. Use a drop of one of these fragrance oils in a burner for a roomful of scent. £4 each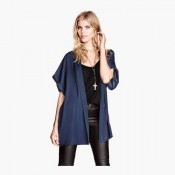 Add a touch of oriental to your wardrobe with this navy kimono: £19.99 Short kimono in a weave with a matt silk feel, with lapels in a contrasting colour, short, wide sleeves with sewn-in turn-ups and no buttons.
News & Events
Posted: Tuesday, 11 March 2014
Beauty Base are offering you the chance to win a luxury hamper of Nina Ricci products worth £200. The hamper includes Nina Eau de Toilette, L'eau Eau Fraiche, L'Elixir Eau de Parfum, shower gel and body lotion.
Dig Deep - with the power of Flower! Ealing Broadway Shopping Centre is proud to support Marie Curie Cancer Care throughout March this year during their Great Daffodil Appeal.
Posted: Tuesday, 4 March 2014
Best known for her bold menswear designs and work with Kanye West, Katie Eary makes her high street debut with a sensational collection.
Voice your opinion
With St. Patrick's Day just around the corner on 17 March, we ask you whether you'll be celebrating the occasion.