Latest offers
The Monsoon sale is now on, with up to 50% off across stylish clothing, footwear and accessories.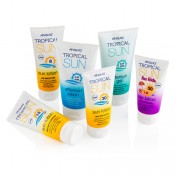 Protect your skin from harmful UVA and UVB rays with Anovia's range of trustworthy and high quality sun creams at Poundland. You can choose from SPF 8, 15 or 30 as well as specially formulated products for face and sensitive skin at the amazing value of £1 each.
Treat your feet to a new pair of shoes. Choose from heels, flats, boots and sneakers – feminine, sporty or smart – new shoes are fun! Time to kick off the week with stylish flats from H&M Divided.
News & Events
Take a peek at some behind the scenes shots from our recent collaboration with Absolutely West magazine for AW14 fashion.
A series of events over the last two weeks were hosted by Ealing Broadway Shopping Centre to help local children discover the joy of reading. 
Ealing Broadway Shopping Centre recently set IT students at Ealing, Hammersmith and West London College a challenging project as part of their course – they had to design and execute an online portrayal of creativity in the community of Ealing.